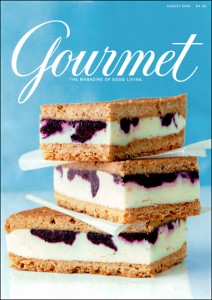 You can break down human nature any which way, and no matter how you slice it, one thing remains true: everyone must eat, and food has always been an important cultural measure through time. The circulation of cookbooks and culinary publications have helped to introduce new culinary practices to many corners of the world, with one valuable example being Gourmet Magazine, established in 1941 and shut down in 2009.
Gourmet was a deviation from other culinary publications because the amount of intellectual content alongside recipes, lifestyle advice, puzzles and long-form reporting. This mix of appealing content garnered many loyal readers during its time, including some who went on to become famous chefs, restaurateurs and writers.
The lasting impact of Gourmet became the influence the magazine played in culinary culture and helping change the way the world looks at food.